Regular price
Sale price
10.500 Ft
Unit price
per
Sale
Sold out
Mixsoon Bean Essence
boosts your skin's resistance with the power of fermented soybeans. The perfect product for you when you need deep hydration and gentle exfoliation!
One product - two effects

1. Exfoliates
After washing your face, apply the right amount of essence to your skin and massage it persistently over the surface of your skin. Within one minute, you will experience the amazing exfoliating effect of the product: dead skin cells and excess sebum are removed from the skin in visible particles.
It is recommended to use 2-3 times a week for exfoliation.
2. Hydrates and nourishes
After applying toner, use it as you would do with a regular essence. Apply an appropriate amount and gently massage into the skin. When used in this way, it deeply hydrates and nourishes your skin.
Use every day to moisturise.
With the power of four fermented ingredients
1. Fermented Soybeans
Strengthens and builds skin resistance. Thanks to the fermentation process, it is easily absorbed and works effectively.


2. Fermented Barley
Moisturises and boosts vitality thanks to its vitamin content.


3. Fermented Pomegranate
Naturally contains AHA acids for gentle exfoliation.


4. Fermented Pear Juice
It functions as an antioxidant, containing vitamins C and E as well as flavonoids.


Is your skin sensitive to snail mucin? Here's the solution!
Mixsoon Soy Essence has almost identical effects to snail mucin and has a similar consistency, but does not leave a sticky feeling after application.
Gentle - In All Aspects
100% vegan and cruelty-free, so it's gentle on the environment.
Packaging size: 50ml/1.6 FL. OZ.
View full details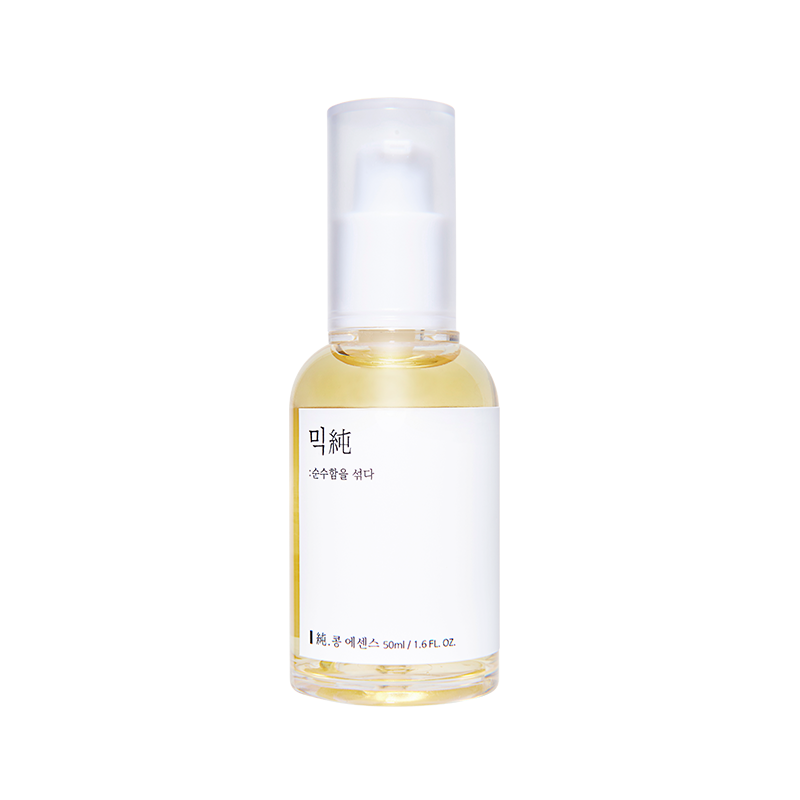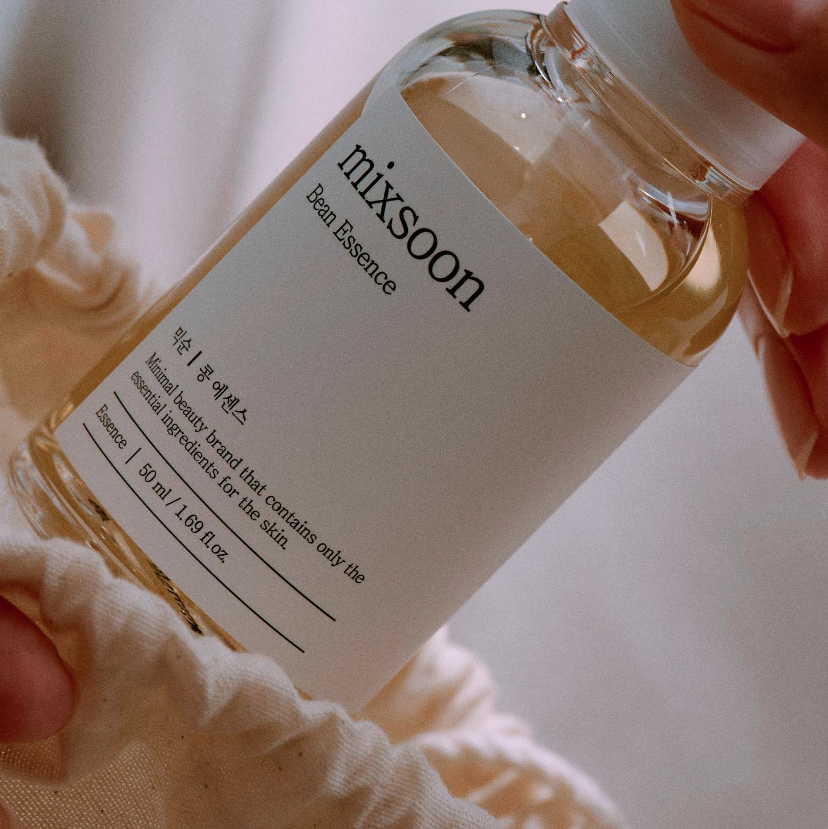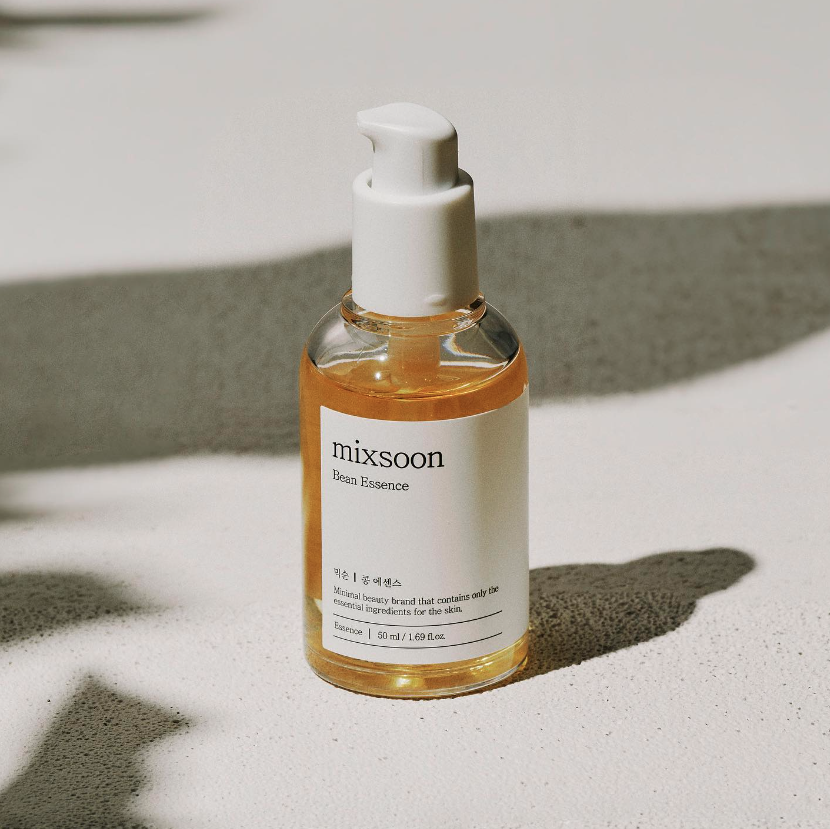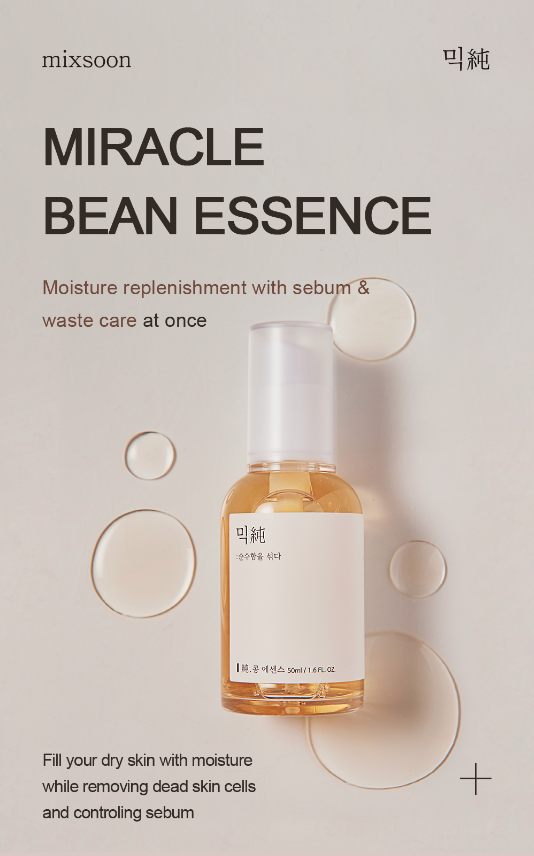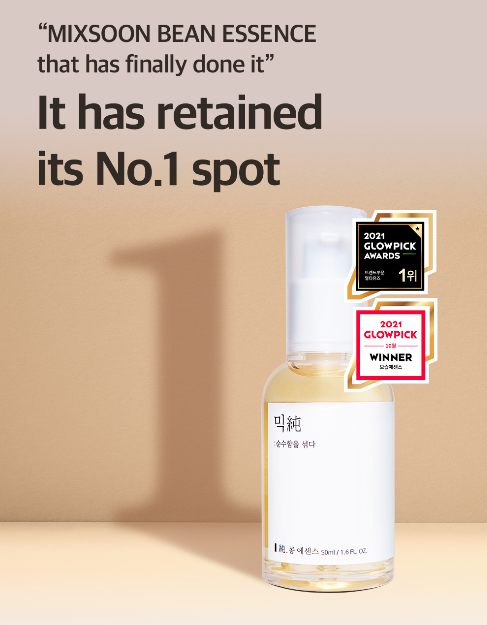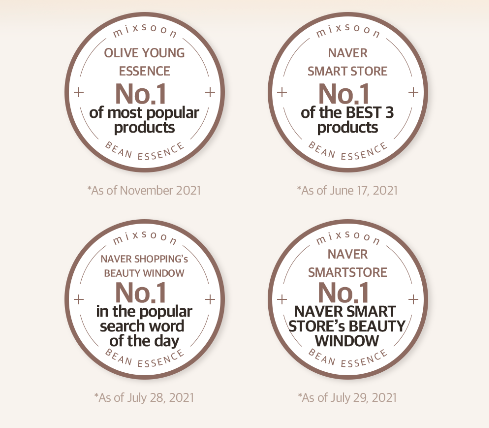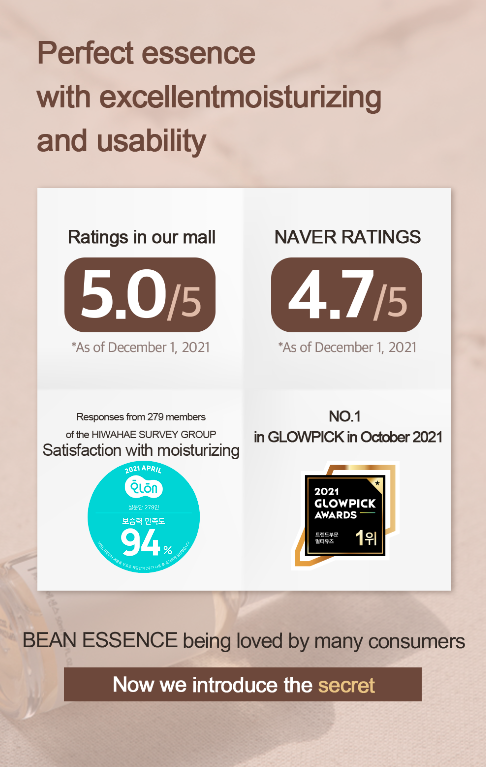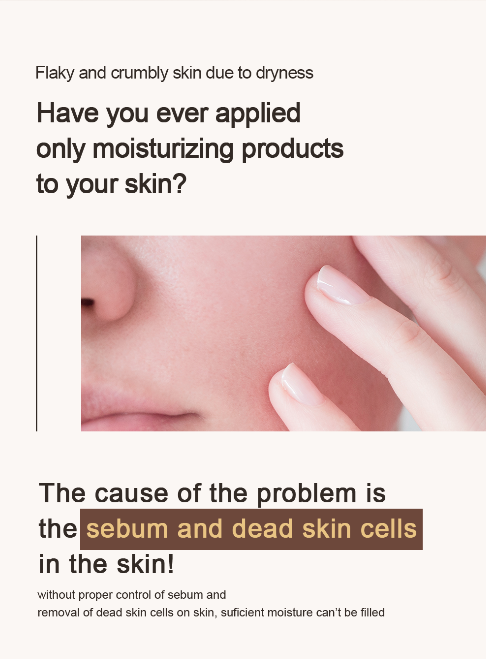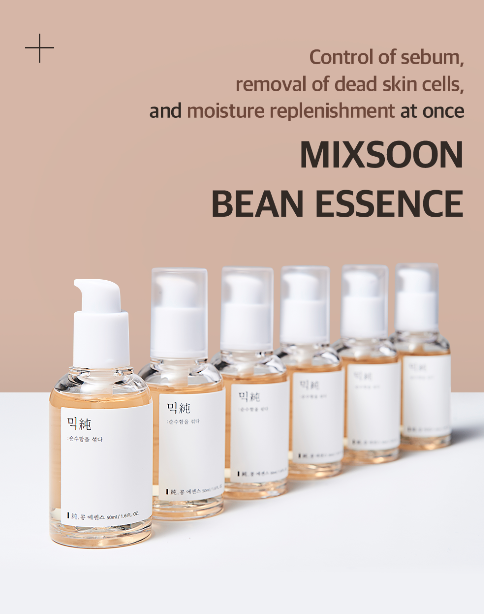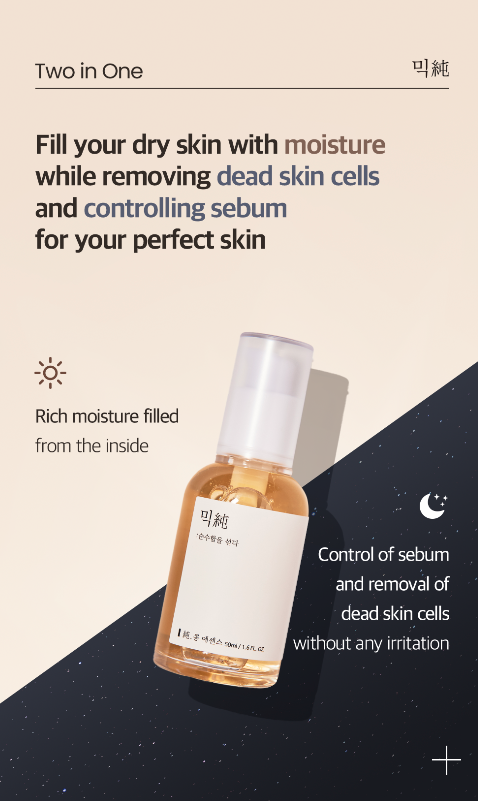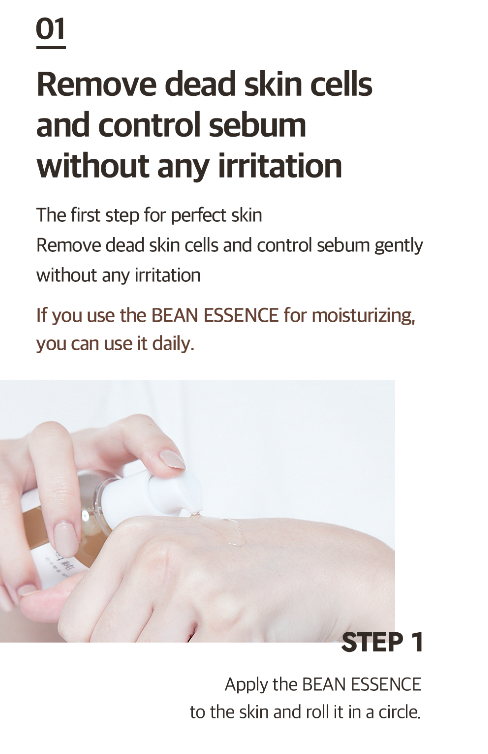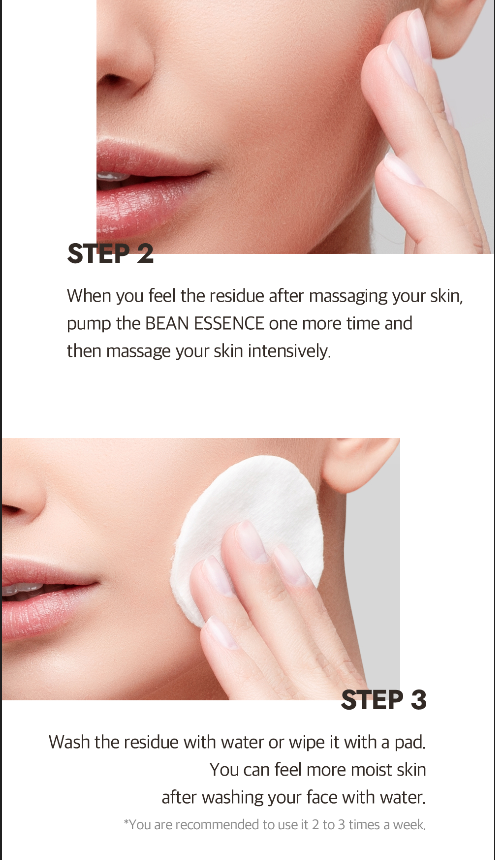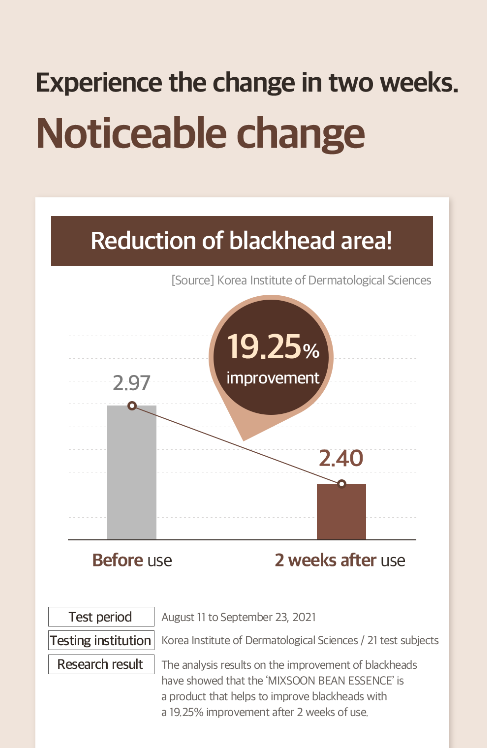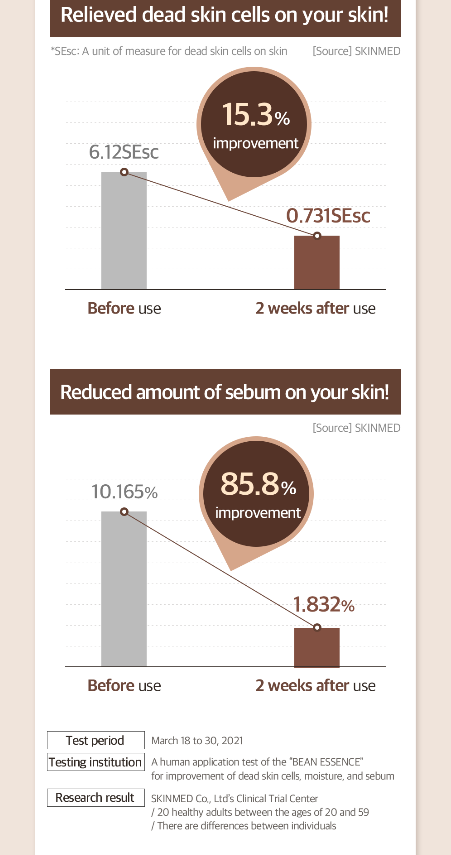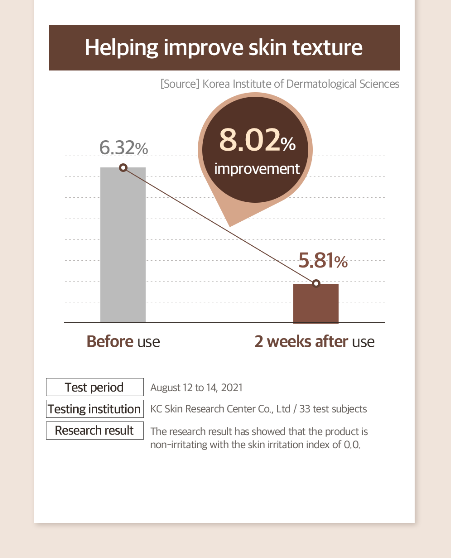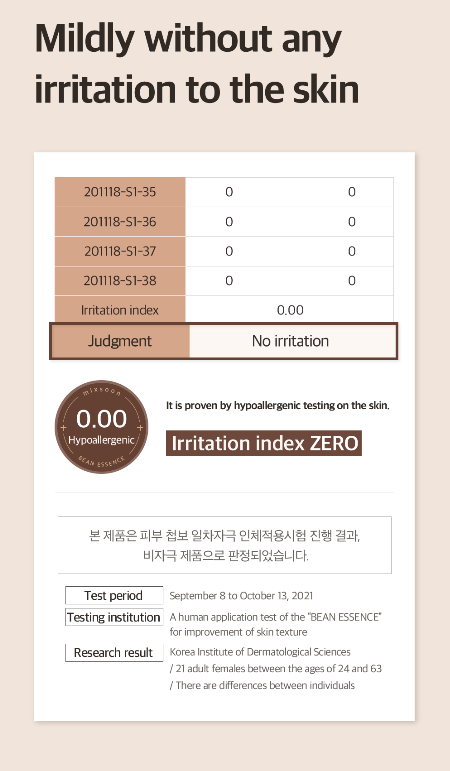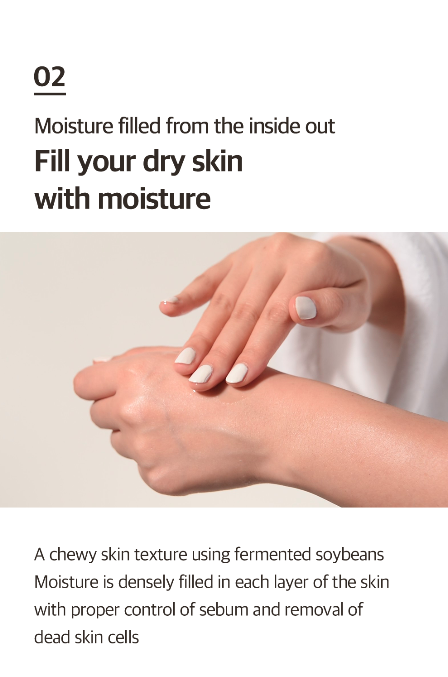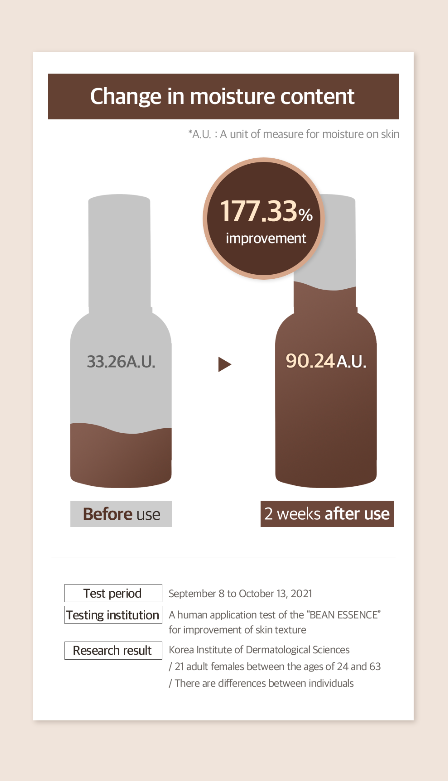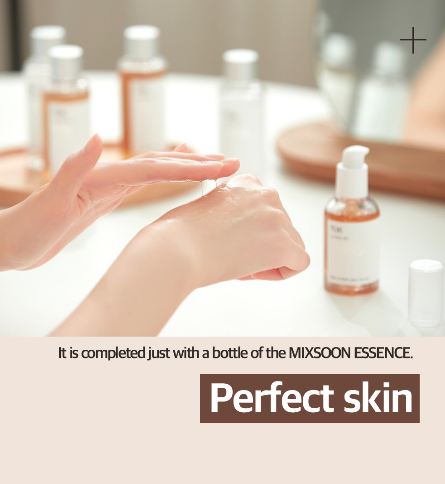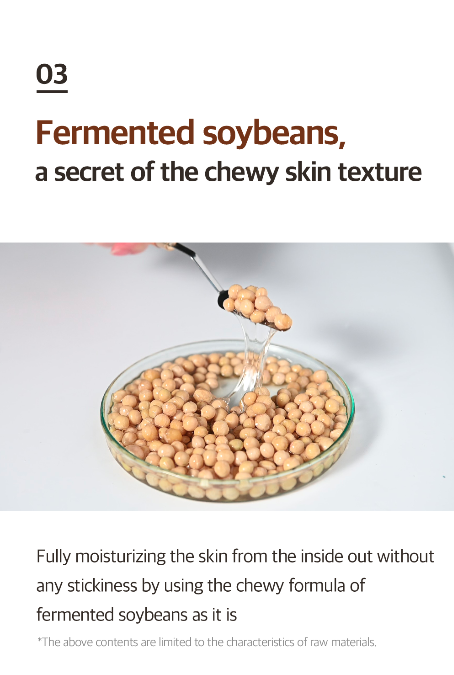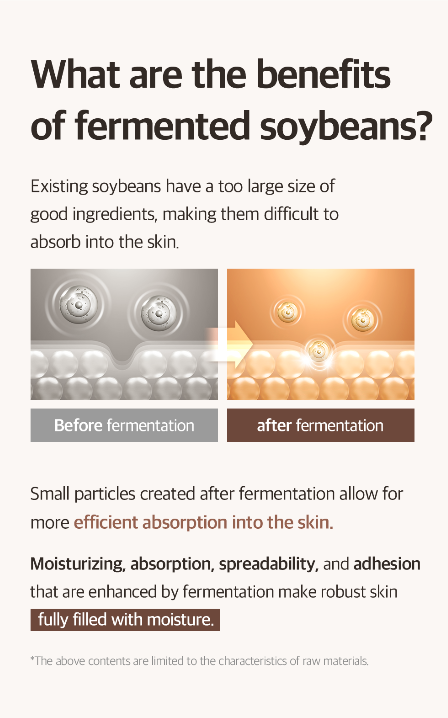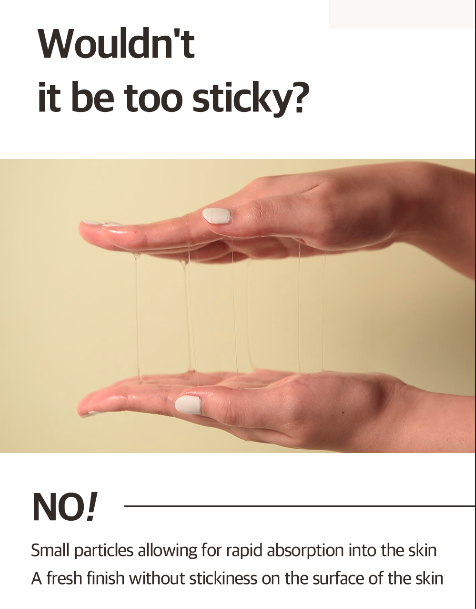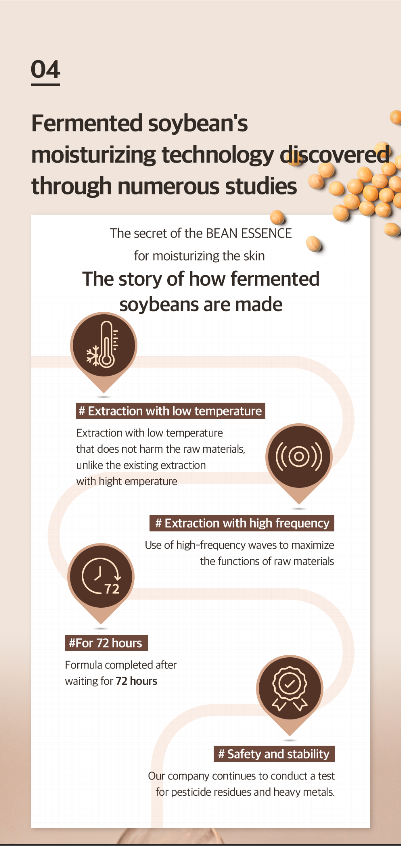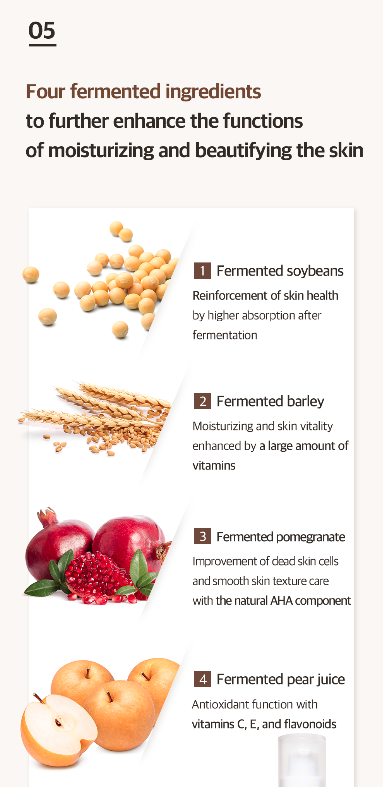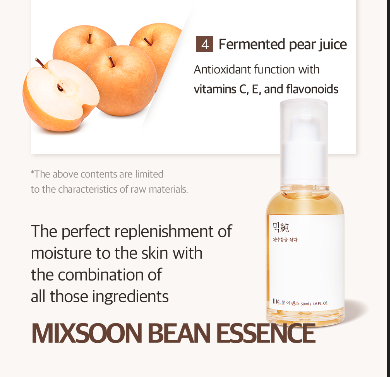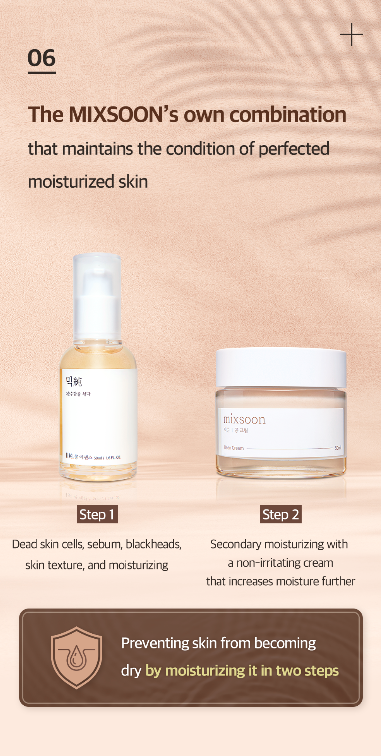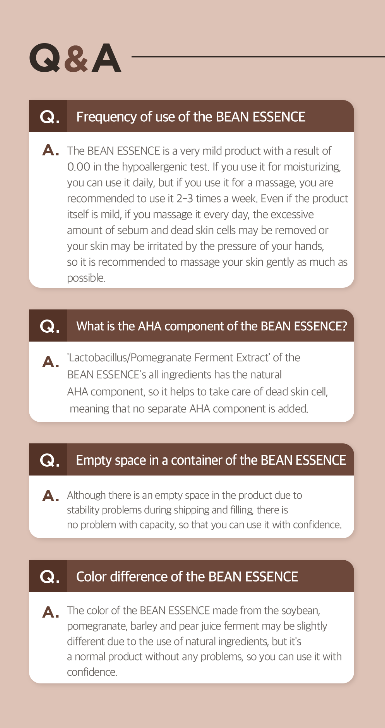 How to use

Na, on-Gyeol's Tip

Main Ingredients
Apply an appropriate amount of MIXSOON Bean Essence after using MIXSOON Toner.

Use it the following steps:
STEP 1: Apply the BEAN ESSENCE to the skin and roll it in a circle.
STEP 2: When you feel the skin residue after massaging your skin, pump the BEAN ESSENCE one more time and then massage your skin intensively.
STEP 3: Wash the residue with water or wipe it with a pad. You can feel more moist skin after washing your face with water (You are recommended to use it 2 to 3 times a week).
Lactobacillus/soybean fermentation extract (250,000ppm), Lactobacillus/pomegranate fermentation extract, yeast/barley seed fermentation filtrate, lactobacillus/pear juice fermentation filtrate