Regular price
Sale price
10.800 Ft
Unit price
per
Sale
Sold out
OBED Daily Morning Serum: Designed for Hydration

Experience the feeling of hydrated and elastic skin with this Korean serum, an ideal addition to your morning skincare routine.

This highly concentrated nourishing serum with 86.03% Viola Mandshurica Flower Extract and the exceptional Calming Complex helps to deeply hydrate your skin and smooth fine lines. It will not leave a sticky feeling, making it an excellent base for your make-up.

Viola Mandshurica Flower Extract
- Functions as an antioxidant to help prevent the visible signs of ageing
- Helps hydration

Calming complex
- Houttuynia Cordata extract: quercitrin helps to fade dark spots
- Scutellaria Baicalensis root extract: revitalizes, makes skin healthier
- Green Tea extract: helps soothe and improve the texture of skin damaged by daily environmental stresses

Plant-based Adenosine - KFDA certified
Helps fade wrinkles. The effectiveness of this ingredient is guaranteed by KDFA certification.

Natucolo Ocean Blue
The pleasant blue colour of the product is obtained from extracts of three flowers: cornflower, pansy and butterfly pea.

Start your day with smooth and hydrated skin with OBED Daily Morning Serum!

Use in combination with OBED Daily Morning Toner for maximum effect!

Package size: 30 ml/1,01 FL. OZ.


View full details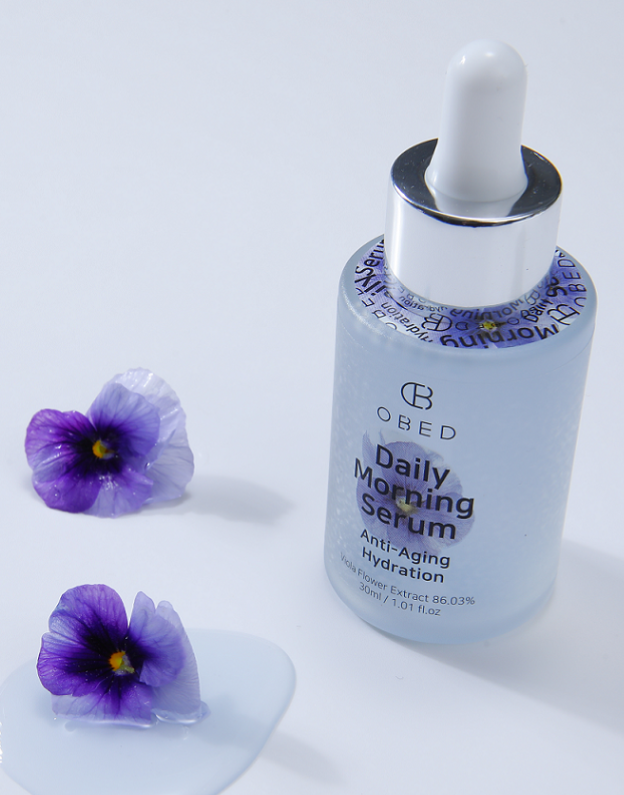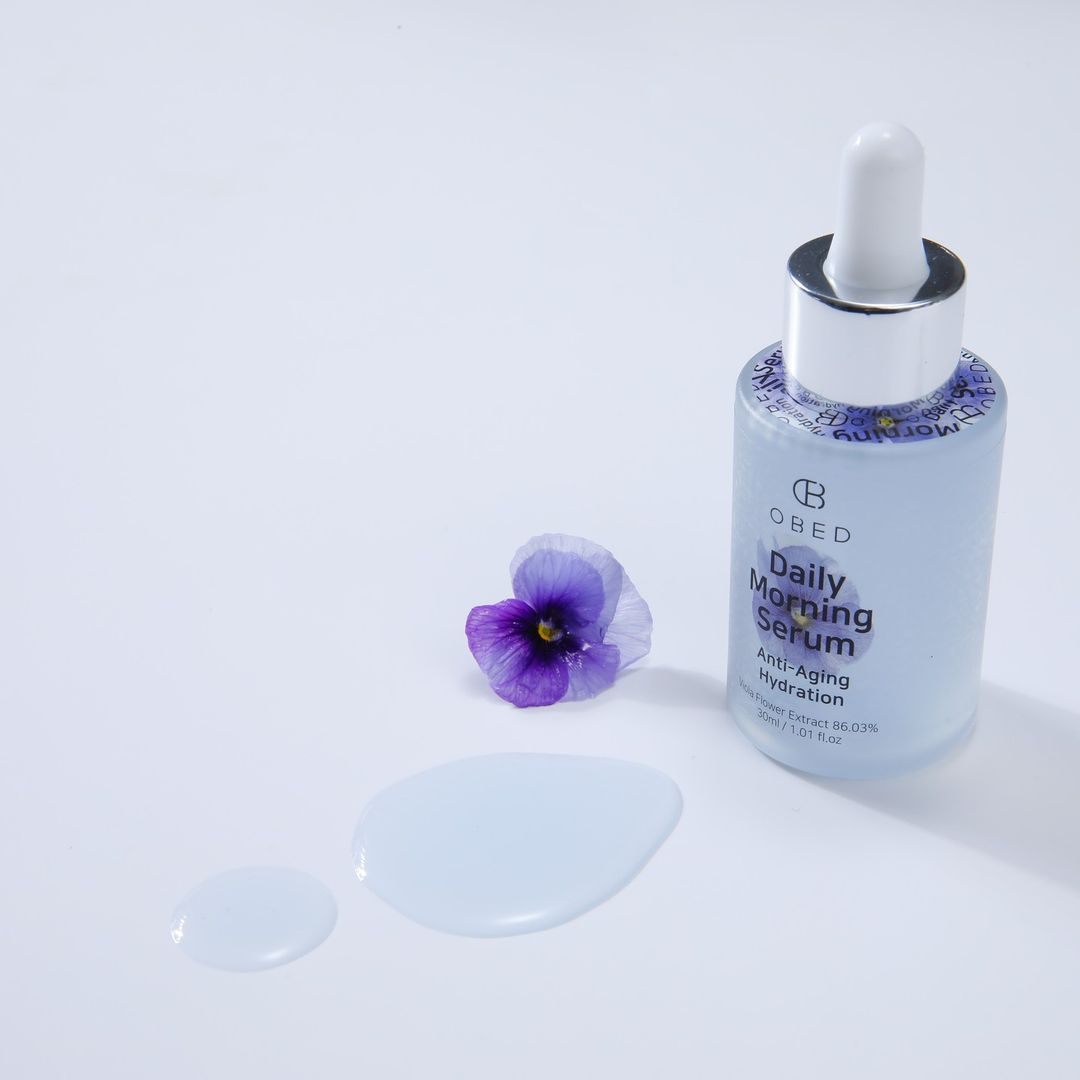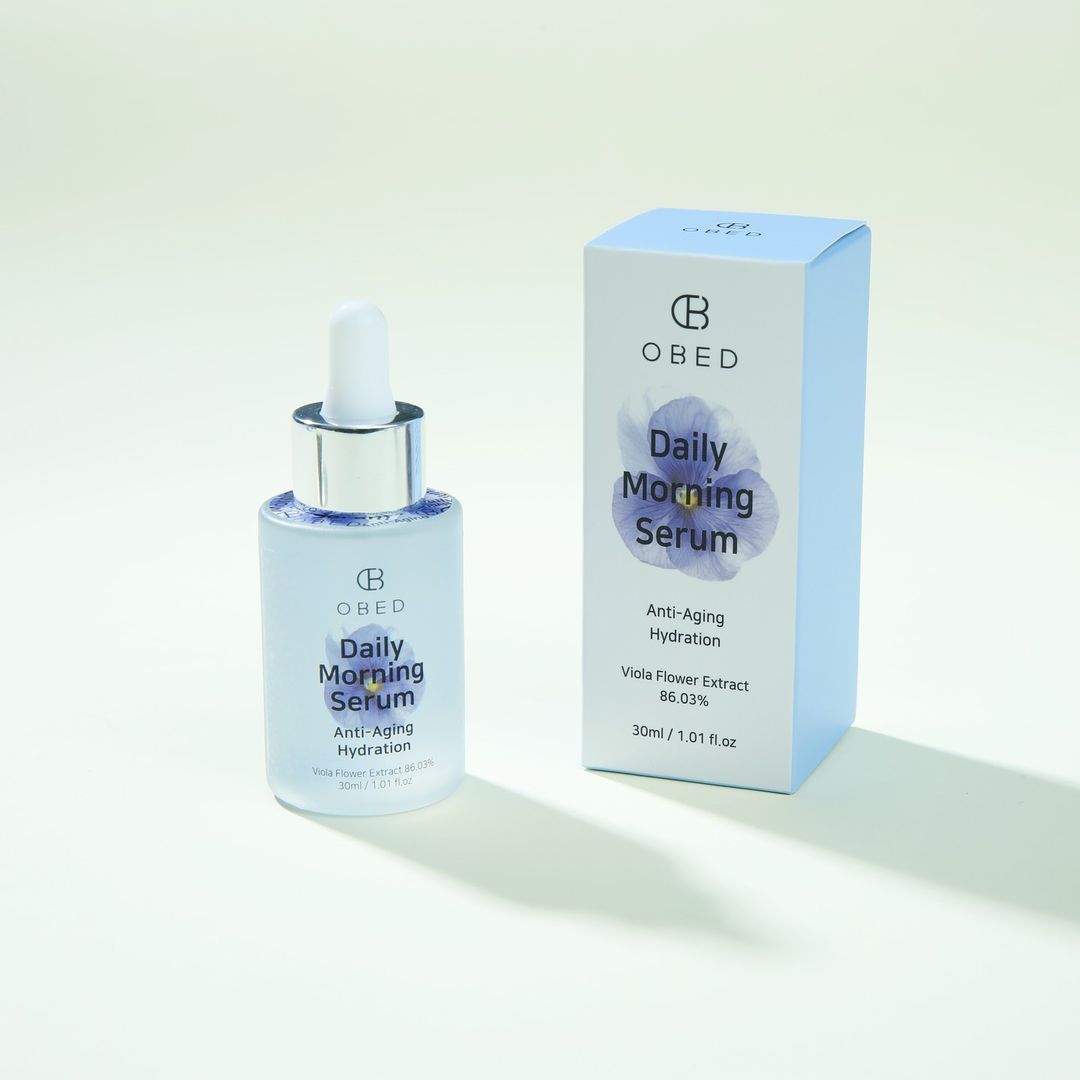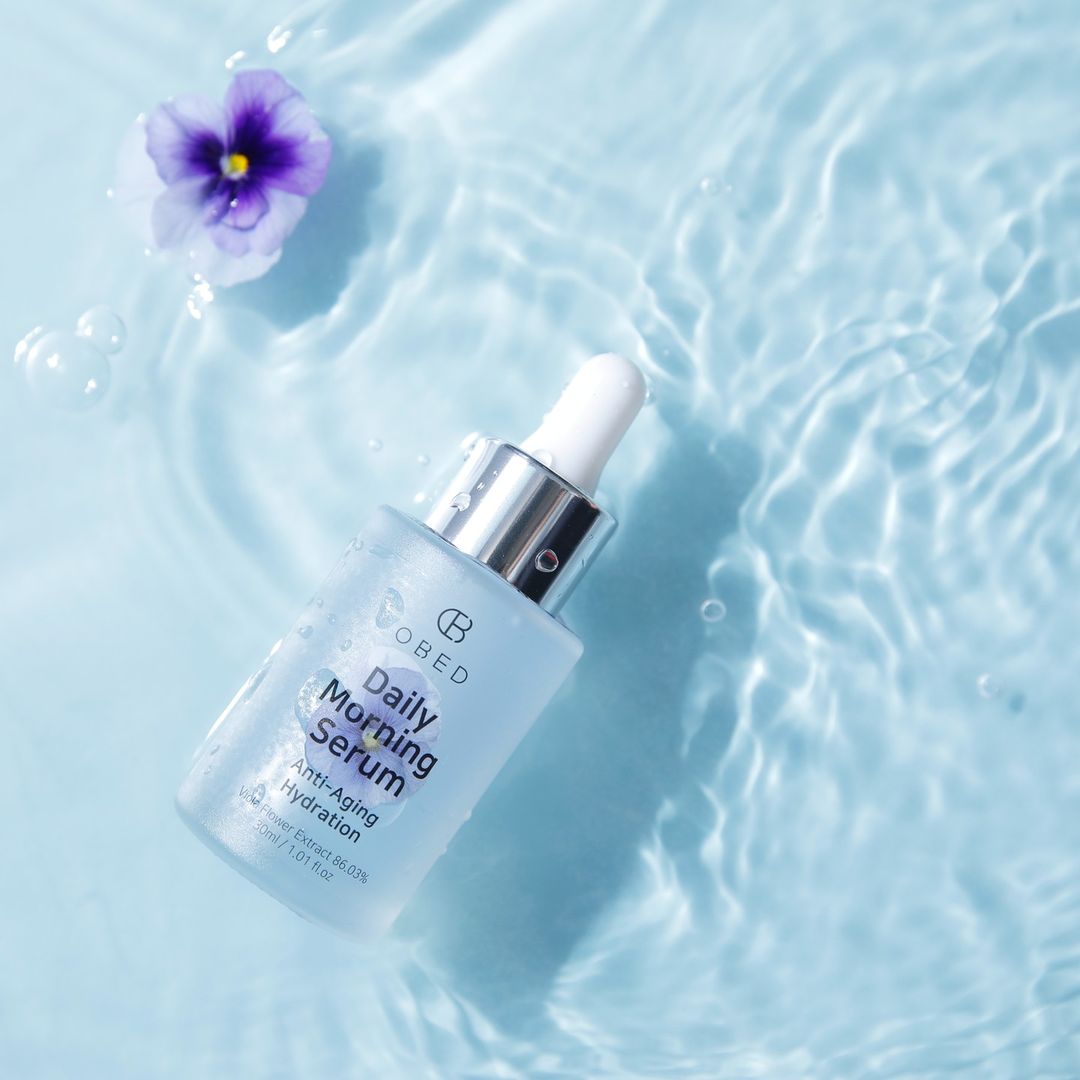 How to use

Na, on-Gyeol's Tip

Main Ingredients
Apply an appropriate amount of OBED Daily Morning Serum after using OBED Daily Morning Toner.
We recommend to use in the following cases
- When you need immediate skin recovery before going out
- When you need a solution for sensitive and dry skin
- Ideal as a basic skin care when you want to get light and fresh makeup
Viola Flower Extract, Adenosine, Calming complex, Natucolo Ocean Blue