Regular price
Sale price
10.750 Ft
Unit price
per
Sale
Sold out
Become a zombie for a night with the SKIN1004 ZOMBIE Mask and Activator Kit!

Do you struggle with dry or mature skin? This mask is designed especially for you!
With its active ingredients, it effectively improves many skin problems: purifies, exfoliates, improves skin tone, hydrates, makes the skin surface smooth and elastic and even helps you minimize pores!

The effects are noticeable from the first use, as it smoothes wrinkles, restores elasticity and softens the skin.

With active ingredients - Naturally
1. Centella Asiatica
A prominent natural ingredient with anti-inflammatory and soothing properties.
2. Albumin
An active ingredient extracted from egg whites that improves skin elasticity, making it an effective anti-wrinkle treatment.
3. Panthenol
A skin soothing, moisturising ingredient that also supports wound healing.
4. Adenosine
Helps smooth out fine lines and supports the fight against their formation.
5. Propolis
Stimulates collagen production and provides protection against harmful environmental stresses.
6. Aloe Vera
An effective skin soothing ingredient.

Pure Formula
The product is free of parabens, mineral oils, artificial colouring, alcohol and fragrance, so it is safe for sensitive skin.

Let the SKIN1004 ZOMBIE Mask and Activator Set diagnose your skin!
Wait for the product to dry on your face, then check it on your skin. If the mask has a bumpy surface on that area, you're more prone to wrinkles on that part, and if it's cracked, you're dehydrated.

This little diagnostic can help you choose a more specific treatment for your skin later on.

The product contains egg white, which can cause sensitivity. Do a patch test before the first use!

Packaging:
Powder: 8pcs x 2g (16g)
Activator: 8pcs x 3.5ml (28ml)
View full details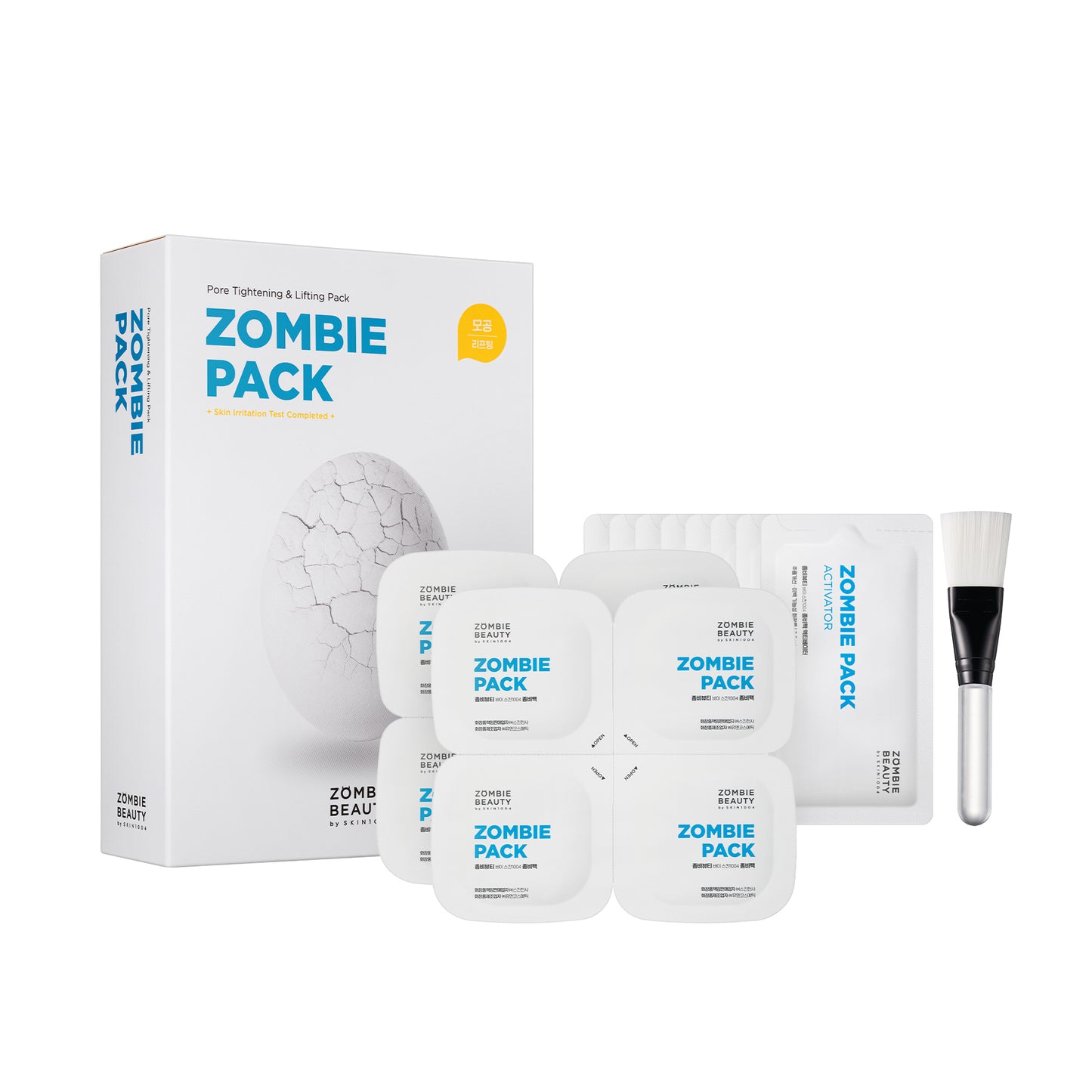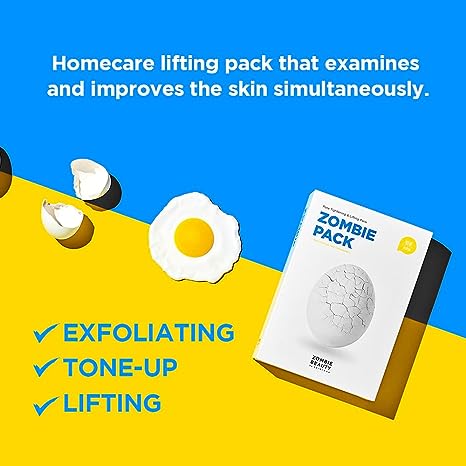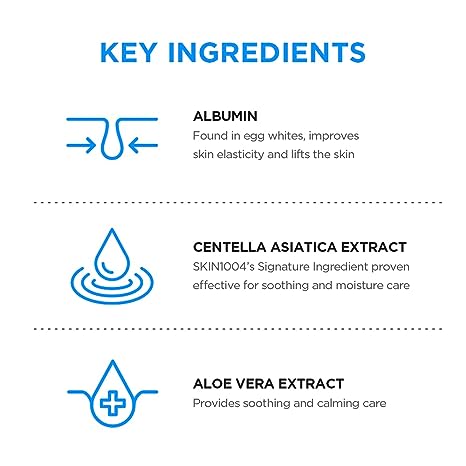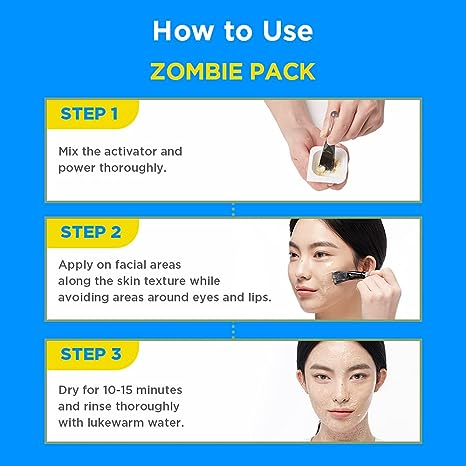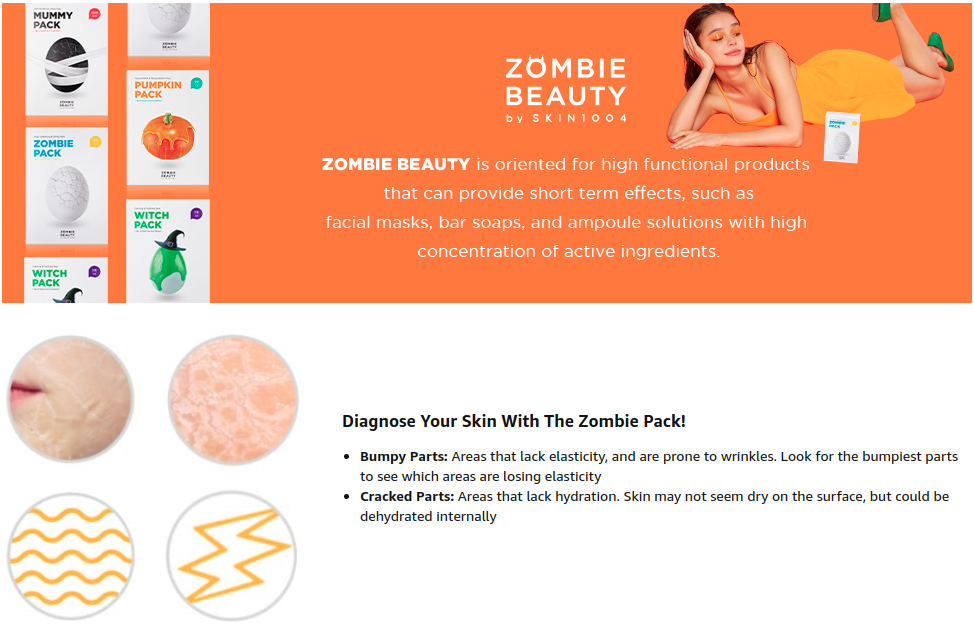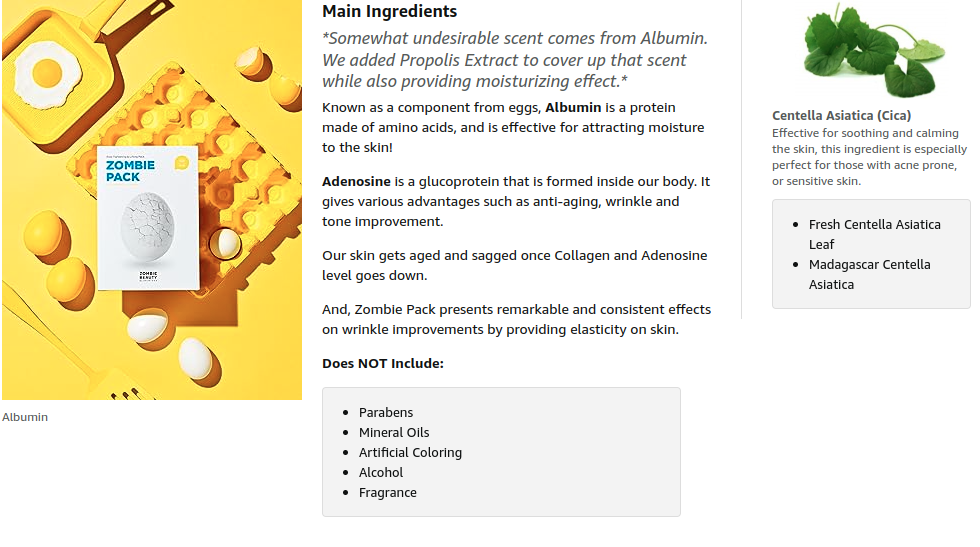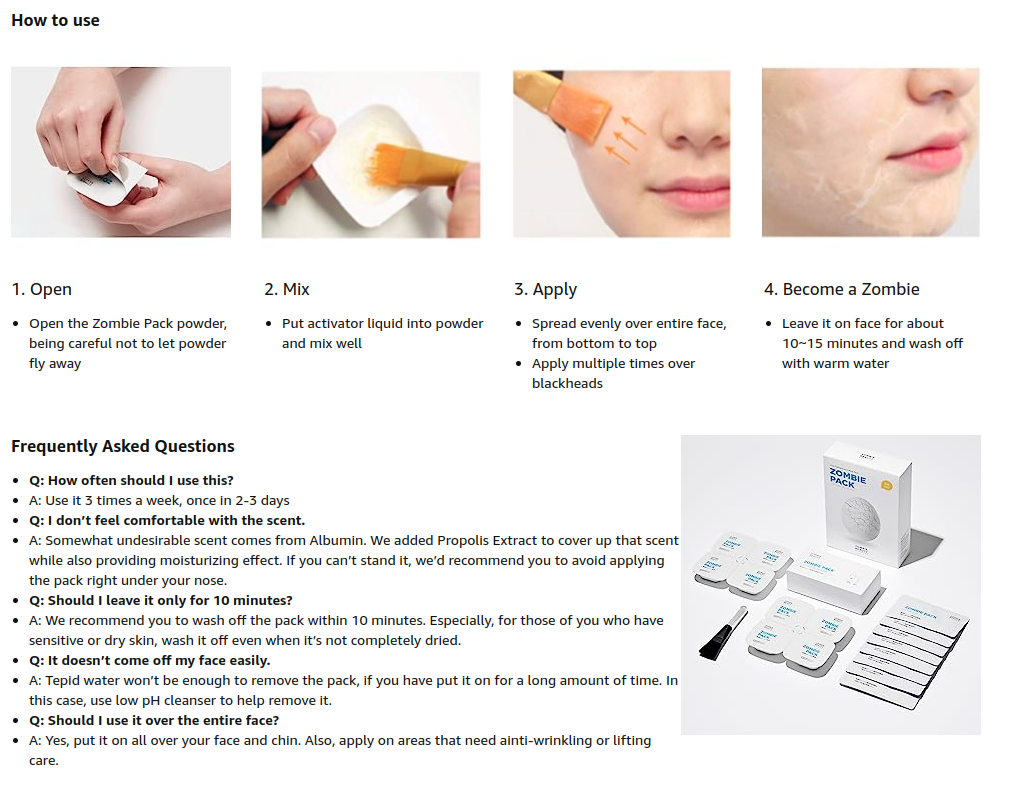 How to use

Na, on-Gyeol's Tip

Main Ingredients
Open package and mix the activator and powder with the brush included. Apply thoroughly on face with the brush, avoid areas around eyes and lips. 10~15 minutes after application, rinse with lukewarm water.
It is more effective to use a SKIN1004 PUMPKIN Pack after removing dead skin cells with SKIN1004 ZOMBIE Pack.
Albumin, Centella Asiatica Extract, Panthenol